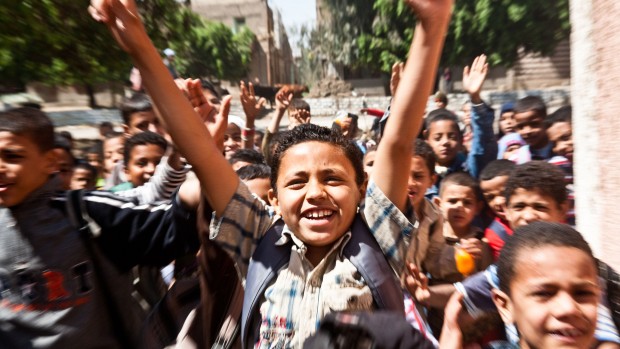 Danmission has had a presence in Egypt since 1989, working on an intercultural and peacebuilding initiative, a local development programme and strengthening local civil society organisations and network structures.
Why does Danmission work in Egypt?
Egypt is currently in the middle of a severe political crisis. The 2011 revolution was directed at President Mubarak's rule but was as much a protest against Egyptian political reality in general, and a political culture which is historically profoundly authoritarian and patriarchal, with an inbuilt apathy and lack of trust in authorities. This apathy and lack of trust relates to all levels of the political structures, and has always led to very low political involvement and a serious lack of understanding of civil rights and the role of citizenship on the part of ordinary Egyptians. The 2011 revolution in Egypt profoundly changed this view of society and, as a result, human rights and other central issues became widely discussed. This was not least among the Egyptian youth, who became interested in being actively involved in developing society and began to take a stand on political questions on a scale previously unseen. The euphoria that followed the revolution in 2011, however, seems very distant now. The difficult political and economic situation – after a period of military rule, followed by the election of General Sisi as president, violent demonstrations, poverty, and attacks on Christians and Christian premises – has left the prospects for an increasingly democratic Egyptian society in a vulnerable and transitional state.
URL: https://english.danmission.dk/project/egypt/