Danmission has got a new Chairman of the Board. Pastor Morten Skrubbeltrang was appointed in continuation of the weekend's (31.8.-1.9.2019) General Assembly.
The new chairman has solid insight into the work of a large organisation based in the Evangelical Lutheran Church.
"I have experience as a volunteer in FDF, a Christian organization for children and youth in Denmark, and as general secretary of the same where I was in charge of an organization with 40 employees and 7,000 volunteers. This has given me experience with the organizational tasks but to a great extent also with the interaction between the secretariat and the volunteers. This interaction is of vital importance to a well-functioning organization," says Morten Skrubbeltrang.
Danmission is Denmark's oldest and largest missionary organization. The work is to a large extent financed by private gifts and surplus from 75 second-hand shops around Denmark, but the organization also receives substantial funds not least through a Strategic Partnership Agreement with Danida, The Danish Ministry of Foreign Affairs, and support from the EU.
Morten Skrubbeltrang replaces Bishop Peter Fischer-Møller, who has been Danmission's Chairman of the Board for nine years.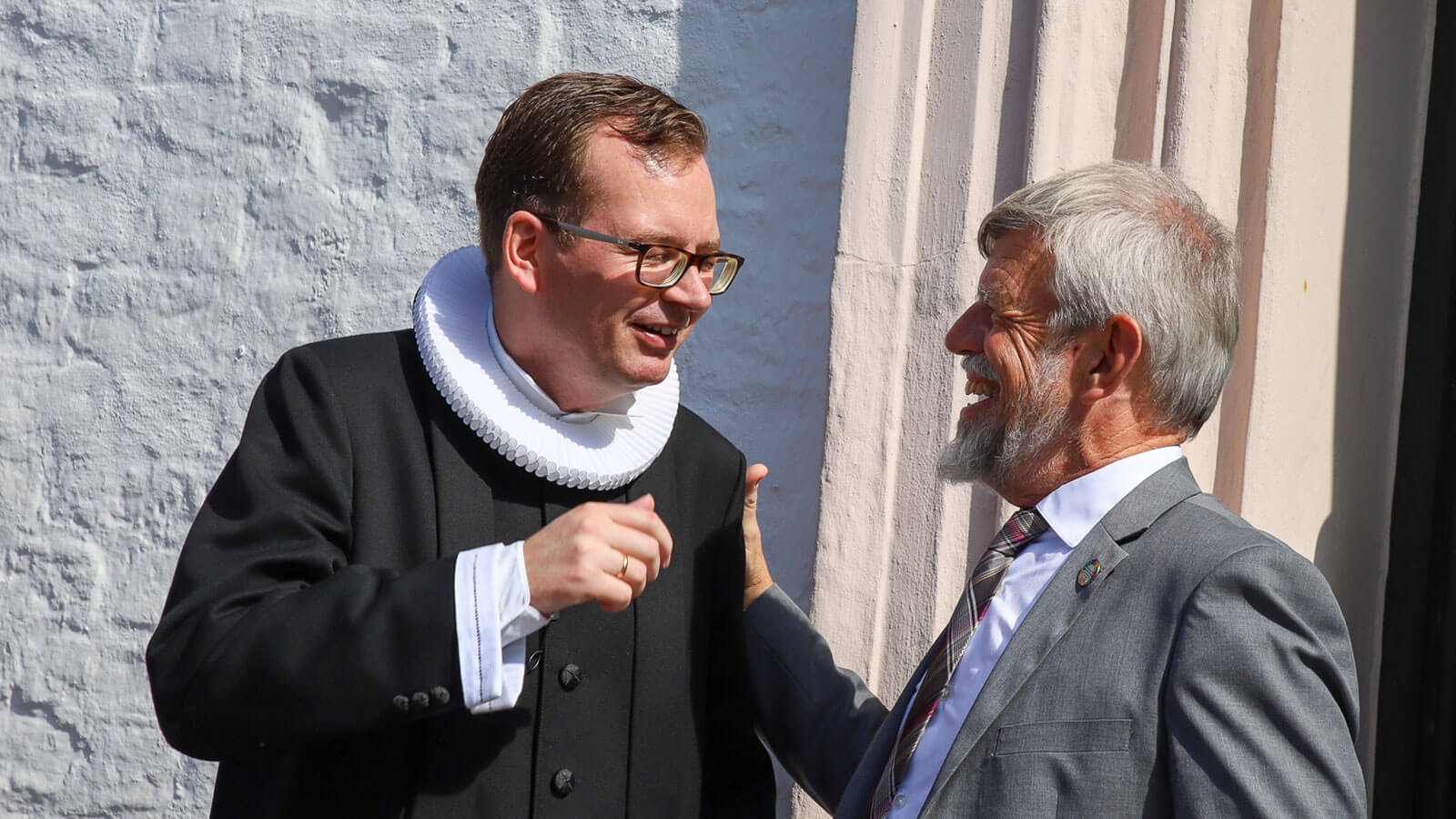 As to why he accepted the post, Morten Skrubbeltrang says:
"Danmission helps people around the world, and through this we also show the Danes that being a church is not just what happens during church service, weddings, and funerals – it is also a way of engaging in the world. And Danmission has a great ecclesiastical and theological breadth. Here, I feel at home. This is also what gives Danmission the opportunity to create a wide-ranging commitment and to gain financial support from many different donors."
Morten Skrubbeltrang is a Lutheran Pastor in Hasle near the town Aarhus, where he lives with his Indian-born wife Priya and their two young children.
About Morten Skrubbeltrang:
Appointed Chairman of Danmission's Board 1 September 2019
Born in 1977 and grew up in Virring, close to the town Skanderborg
Holds a Master of Theology  from the University of Aarhus. Employed by FDF, General Secretary in 'Kirkefondet', an independent Danish church organization helping to create life in and growth of the congregations. Later General Secretary of FDF. Presently, Pastor in Hasle.
Married to Priya, whom he met in 2004 in India. As a student of theology, he travelled through Danmission's IKON-project 'Vestens unge'. Priya and her family are part of the Arcot Lutheran Church, Danmission's partner through many years in south-eastern India. Together, the couple has two children – Sahana at 6 and Christopher at 2 years