Ole Krabbe-Poulsen,
Who have been missioning the longest, Gudrun Vest in Tanzania or Janne Garder in South India? And how was it Conrad Bolwig escaped from captivation back in 1937 in China? We all know the feeling – sitting there not remembering exactly when and where. So in order not to forget our mutual missionary history, Danmission has archived 20.000 photographs, each with a little text, and written a short biography for each of the 841 missionaries throughout times. Both stored in a digital archive, so that you always have access to photos, facts and little stories, wherever you are.
Go and visit the archive – click here
In the online archive, you can read about that the two brave women both left to go and missionary work in 1968. Janne Garder reached 35 years in South India while Gudrun Vest was away for 36 years. And if you want to know more, there is a short story from every country Danmission has worked within – of course also from the many years before the merging of Danish Santal Mission and The Danish Mission Company.
It is Jørgen Nørgaard Pedersen who has been the driving force behind the digitalization, but many have taken part in clearing up the history behind the different photos – some so old that they were made on glass. And then there has been a team of volunteers who Wednesday after Wednesday, year after year, have organized and texted each of the photos.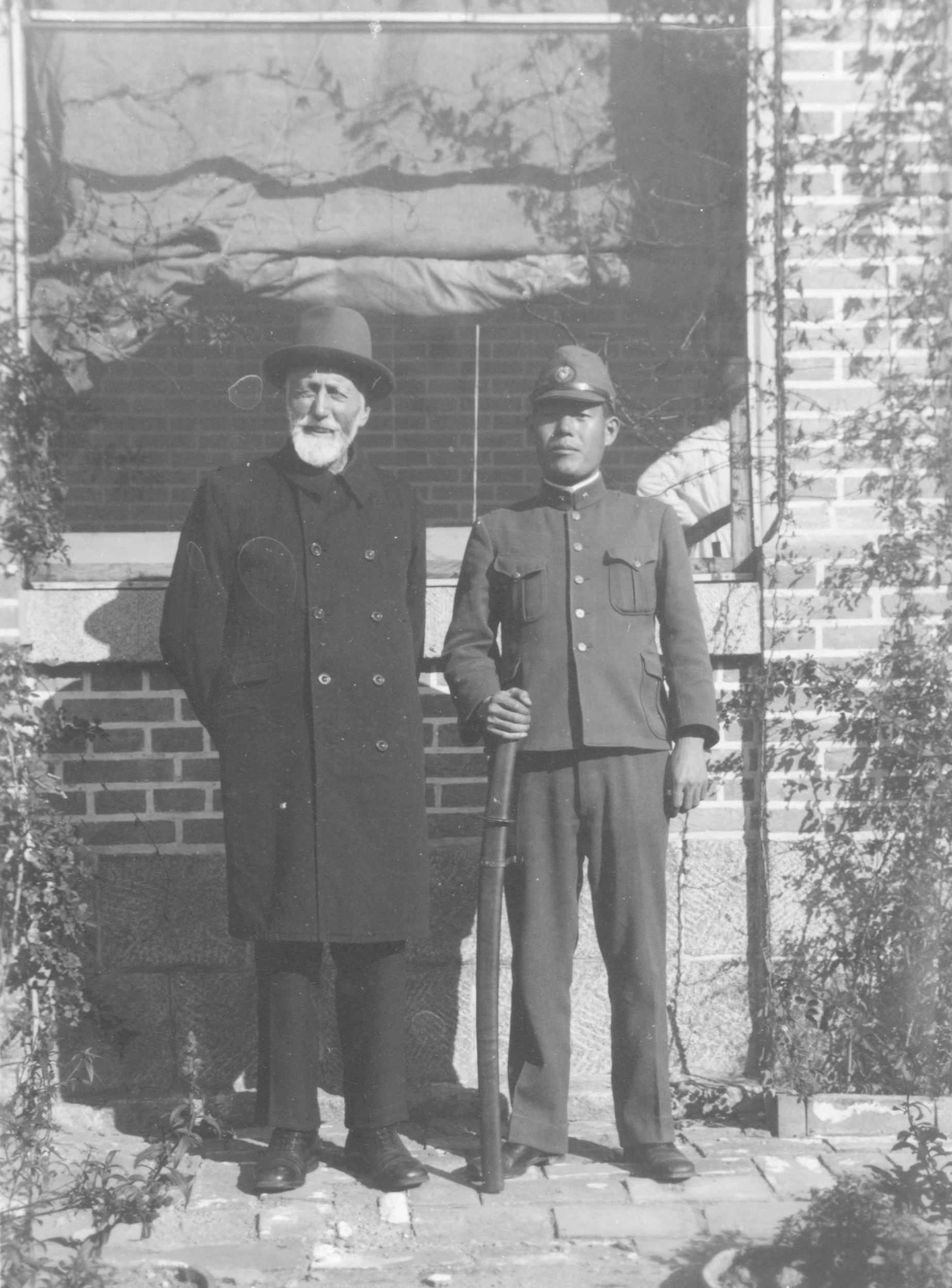 That was how the volunteers unravelled the story about missionary Conrad Bolwig. On the picture from 1937, he is standing next to a Japanese soldier, during the time where Japan had occupied China. In itself a rather uninteresting motive. But it turned out that Bolwig had been taken hostage by Chinese robbers for 1,5 months – most of the time hidden in a stone cave in the mountains.
The kidnapping caused quite a stir both in China and Denmark. In China, the whole population around the area was searching for him and the Japanese occupational power arranged searches as well. One Japanese soldier was so eager in his search that he succeeded in finding Bolwig. The picture is showing Bolwig and the Japanese soldier.
While the missionary was captured he held service for the captivators, and the story goes that these Chinese men were robbers because that was the only way they knew how to get by, but that they would follow him "when we are done with this lifestyle". That any of these robbers actually became Christians we can only speculate. And that is just one of the many missioning stories that we have now gathered and archived for future reference.
URL: https://english.danmission.dk/blog/2018/09/26/get-access-to-200-years-of-mission-history-in-pictures/