The opening ceremony was held on the 19th of June at the Haigazian University in Beirut and was attended by His Eminence Bishop Matar representing H.E the Patriarch Bechara Al Raii, father Nicolas Smeira representing Beirut Greek Orthodox Archbishop Elias Aoude, Sheikh Khaldoun Al Hasaniyye representing Druze spiritual leader Sheikh Naim Hassan, in addition to Colonel Fadi Nasreddin representing the director of the army intelligence Brigadier General Tony Mansour, Lieutenant Colonel Mounir Daher representing the director general of the State security Major General Tony Saliba, Colonel Imad Dimashkiyye representing the director general of the General Security Major General Abbas Ibrahim. Among the attendees as well H.E Edgard Traboulsi, member of the Lebanese parliament, Reverend Riad Jarjour, president of the Forum for Development Culture and Dialogue, Mr. Jamal Al Jawahiri president of Al Amal organization, Judge Abbas Al Halabi, president of the Arab Group for Muslim Christian Dialogue, Mr. Rein Nieland, head of section Governance, Security, Social Development, Civil Society – European Union, H.E Sayyed Jawwad Al Khoei, president of Al Khoei Association, Dr. paul Haidostian, president of Haigazian Univeristy and Dr. Jorgen Skov Sorensen, Danmission General Secretary represented by Danmission regional director Ms. Maria Lindhardt. Besides, the ceremony gathered more than 120 guests from high profile religious, political academic and civil society institutions from Lebanon, Iraq, Jordan, Syria, Egypt, Kingdom of Saudi Arabia and Denmark.
Lindhardt
Speaking on behalf of Danmission General Secretary, Danmission regional director, Mrs. Maria Lindhardt valued the role of partners in the Middle East-particularly the Forum for Development Culture and Dialogue- for all the efforts they deploy to promote dialogue;
She saw in this conference a first step of a journey that seeks to build and strengthen interreligious and intercultural dialogue in this region and which will further sustain the strong network of incredible human resources in order to do better and to achieve the desired change. She stressed that no one can succeed alone and joined efforts of partners will make a difference in communities, countries, and in the world.
The conference extends till the 21st of June 2018 and aims at highlighting the effective and preemptive role of educational, religious as well as civil society institutions in the promotion of mutual understanding and social cohesion in a spirit of mutual respect, equal citizenship and living together to prevent extremism; it will call for the elaboration of a shared vision that would result in a document or code of conduct\charter consecrating "mutual respect and interfaith understanding" paving the way for a future cooperation between participants in the framework of local community initiatives.
Hariri
M.P Bahia Hariri asserted that Human partnership in Beirut is the sole constant truth and that Greater Lebanon is the state of knowledge, charity, love and peace in view of the universities, schools, institutes, and intellectual, cultural and media institutions that Beirut has always embraced. She pointed out that despite the worst types of conflicts, wars, occupation and destruction that Lebanon has witnessed over years, we wouldn't have been gathered in this meeting today if it weren't for the Lebanese people's commitment to their community unity and keenness to establish their modern civil state. We were able to overcome many of the challenges of war, occupation and reconstruction and thanks to knowledge and social unity, we have been able to restore social cohesion and protect our ancient heritage. Hariri valued as well the initiatives launched by Arab countries and international friends for their keenness to stabilize Lebanon and support social cohesion, calling on the Lebanese to cooperate in order to formulate clear plans, strategies and objectives to benefit from external support.
Matar
Archbishop Boulos Matar stressed that the relationship between believers of different faiths should be based on the acceptance of others and that everyone should apply the golden rule according to which God alone is the only fair judge. He pointed out that Muslims and Christians alike inherited a history that is rich in tense relations, while many of the mistakes that were committed have nothing to do with religions, calling for a return to the purity of the Truth that Christianity and Islam know well, and in which dialogue plays a key role. Archbishop Matar called to start raising public awareness in schools and universities about the reality of religions so that the politicization of religion does not remain a potential danger. He stressed the need to separate the ideological dialogue from the dialogue of common social and human life, which became a necessity.  He added that Christians are the ones who know Muslims and Islam the most and that rejecting violence and terrorism is the responsibility of all.
Rein Neiland
Mr. Rein Nieland confirmed that the European Union is funding this project with a significant amount because the EU strongly believes in the transformative power of cultural and interreligious dialogue. He adds: "The EU works because it is based on democracy, human rights, on the protection of minorities, mutual respect and the appreciation of the rich variety of our cultures. The European Union is all about engaging in a common learning experience to strive for the best outcome for all its members. It's about cooperation and peace." Mr. Neiland stressed that Europeans have learned from painful experience that encounters and dialogue are the only means to foster understanding and tolerance, they have learned to live and cooperate with each other in spite of their differences." He concluded saying United in Diversity is the guiding principle of the European Union and its people and this is what keeps us resilient."
Reverend Jarjour
Reverend Riad Jarjour highlighted that the conference falls within the efforts deployed by FDCD and its partners to promote mutual understanding, nurture diversity, freedoms and citizenship and mainly aims at preserving dialogue platforms in light of hideous conflicts ravaging the region and extremist movements still trying to undermine our cultural, religious and social heritage and wealth and will provide an opportunity to discuss current and future challenges as well as to highlight the role of each of the represented leadership (each from their position) and to suggest practical means to strengthen joint and integrated actions that would help overcoming challenges and particularly the challenge of violent extremism.
Al KHoei
H.E Sayyed Jawwad Al Khoei considered that Al Najaf perception and vision are clearly reflected in the scientific as well as religious references; he stressed that there are no contradictions between religions, only differences in points of view that should not at all lead to exclusion, annihilation, marginalization or takfiri trends. He pointed out to the real problem that for him lies in the politicization of religion and the use of the sacrosanct in personal as well as international conflicts. He stressed on Al Najaf call for pious societies but "a-religious" States, in other words for the separation of religion from the State which will allow for the establishment of modern States and advanced societies ensuring social justice and equal rights and duties for all citizens. He concluded saying that whenever human and moral values are upheld, grievances would vanish and there would be no room left for rancor or revenge.
Dr. Haidostian
Dr. Paul Haidostian recalled the diversity that has characterized Haigazian university for more than six decades; he evoked the different generations who made their way through this educational institution that has never discriminated between social categories, minorities or majorities despite all the demographic changes and displacements Beirut has witnessed. He considered that the only constant in any healthy society is the fact that no one can live without the other, we live with each other no matter who or how they are, and we owe what and who we are to those who resemble us but also those who are different from us.
With regards to faith and dialogue, he stressed that the secret does not lie in compromise, strength or weakness, but in peace, quality of life and knowledge of Self and the Other.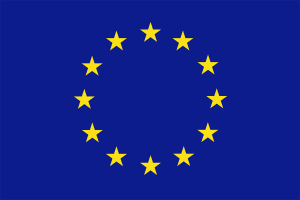 This publication was produced with the financial support of the European Union. Its contents are the sole responsibility of The Forum for Development Dialogue and Culture (FDCD) and do not necessarily reflect the views of the European Union.