Everyone was gathered around the General Secretary Jørgen Skov Sørensen on Tuesday for the grand opening of Danmission's new regional office in the district of Hamra in Beirut.
Jørgen Skov Sørensen started of by thanking the supporters of Danmission for their essential aid for the work in the Middle East – the economical support as well as their prayers. Afterwards thanks were given to the EU, who recently granted Danmission 12 million (DK) to encourage the work with peace and dialogue in the region. And also Danida for backing up the work and effort through fixed funds, as a part of our strategic partnership.
Suggested reading: Danmission is growing stronger in the Middle East 
"Without our partners in the region we wouldn't be able to do the work that we are put in this world to do", he said whilst glancing through the large and light meeting room, where the reception was taking place.
Present were the representatives from Danmission's new partner organization Iraqi Al Amal, the familiar faces of the Syrian-Lebanese organization, the Forum for Development, Culture and Dialogue (FDCD), the Middle East Council of Churches (MECC), the Near East School of Theology, the Haigazian University and finally the Lebanese Adyan Foundation.
"As partners we can do even more than we can do on our own. In partnership you inspire one another, you show what can be done, you come with different skills and you represent different approaches, even though this is not always easy''
Jørgen Skov Sørensen also welcomed the three new Lebaneese employees – Jinane Saleh, Elie Bkassiny and Eliana Mallouk. They will now be a part of the history of Danmission in the Middle East; a history that goes more than a 100 years back.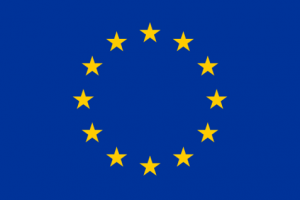 This project is funded by the European Union 
This publication was produced with the financial support of the European Union. Its contents are the sole responsibility of Danmission and partners and do not necessarily reflect the views of the European Union.