Militant Islamists have lately suffered huge defeats in the Middle East. Now peace, safety and stability must be regained and there are no quick or easy solutions.
The European Union acknowledges this and has therefore awarded a grant of almost 12 million Danish kroner to Danmission. The funds will be used in Syria, Iraq and Lebanon over the next three years to further develop our work for tolerance, dialogue, reconciliation and peace between battling religious groups and ethnic groups in the region.
The grant is awarded in extension of the European Union's strategy for international cultural relations, which highlights that "intercultural dialogue – including interreligious dialogue – plays an important role in the building of peaceful, inclusive and righteous societies."
"With Danmissions new grant, the EU recognizes that combatting radicalization and making sure that people in the Middle East could live together in peace requires a long-term work",  says Danmissions Secretary General Jørgen Skov Sørensen and emphasizes that there has to be a long-term effort to curb the hate and violence that is driving millions of people out of their homes and which is affecting the already marginalized religious minorities – not least the Christians – extremely hard.
Talking is not enough
This means that religious leaders and others with influence in their communities must be brought together so that they can change negative views of each other and build bridges across religious and cultural divides. The granted funds has been specifically allocated for the training of teachers, volunteer leaders and others in conflict resolution and dialogue.
It is not enough to talk with each other though. People must be involved in shared projects in their communities – like for example in the creation of free time-activities for vulnerable children and youth – all in the shared mindset that good neighbors help each other, they do not hurt each other.
First large EU-grant
As Denmark's largest faith-based organization Danmission has solid support among the danes and many private donors. This is the foundation for the change that we can make in the Middle East and in other regions where we work. Danmission receives grants for dialogue work in the Middle East from both Danida and the Foreign Ministries Danish Arab Partnership Program (DAPP) and now also from the EU which signals a recognition of the need to include religious actors if peace is to be regained in the Middle East.
"Religion is a part of the conflicts in the Middle East and therefore it is also necessary that religion and religious actors become a part of the solution. As a Christian organization with strong local partners and more than 100 years of experience of work in the region, Danmission has a lot to offer. We are happy that with this grant, the EU recognizes our effort in the region and we look forward to contributing with our and our partners' special approach," says Jørgen Skov Sørensen.
The popularity of faith-based organization
In an article in the danish newspaper Kristeligt Dagblad about Danmissions EU-grant, senior researcher at the Institute for Human Rights notes that a general rising trend over the years has been the increased understanding of the role of faith and religion by many large donors in the area of development-work. Her research in the connection between religion and development shows that the popularity of faith-based organizations has never been higher.
"This of course reflects the increasing attention on religion in the public sphere in general, but it also has to do with the disappointment with secular NGO's (non govermental organizations, red.) in the 1990's. This nourished the idea that faith-based organization could offer better work because of their good networks, long histories in the region and the fact that they were able to translate the secular language of the development work field to something that could be understood better in local communities," says Marie Juul Petersen
FACTS:

EuropeAid supports the program "Interreligious and Intercultural Dialogue"

1,55 million euro – almost 12 million danish kroner over three years.
In Syria, Iraq and Lebanon
Partners: Danmission, Forum for Development Culture and Dialogue  FDCD in Lebanon/Syria and Al-Amal Association in Iraq.
The money goes to:

Dialogue between religious leaders and others with influence
Dialogue through action (diapraksis) with concrete initiatives in local communities.
Capacity-building where teachers, volunteer leaders and others are trained in conflict-solving and dialogue.
Iraqi universities are helped with starting to offer academic programs on peace- and conflict studies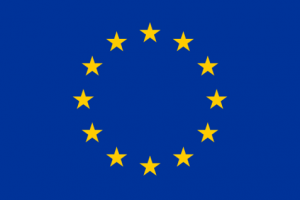 This project is funded by the European Union 
This publication was produced with the financial support of the European Union. Its contents are the sole responsibility of Danmission and partners and do not necessarily reflect the views of the European Union.