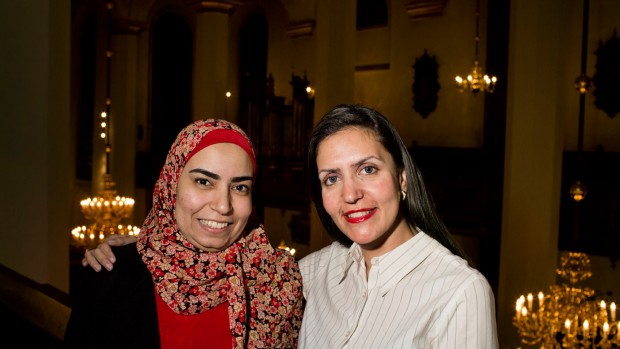 Young leaders working to combat extremism
100 young leaders have during the last three years received training through a program supported by Danmission. They have learned how to create dialogue and avoid conflicts between different cultures and religions in the Middle East and in Denmark.
Kirstine Thye Skovhøj,
Christmas is a time of peace and in Danmission we work to create peaceful coexistence across culture and religion in the Middle East. Through the program "Leaders for Interreligious Understanding" (LIU), which brings together leaders and opinion makers from Lebanon, Syria, Egypt and Denmark, Danmission aims to create dialogue, cultural and religious understanding in the four countries.
During the last three years, the program has educated more than 100 young leaders in management of religious diversity. This year, thirty of the program's alumni participants reassembled to attend a training program, which included national workshops, a five-week e-course and a seminar in Lebanon. The aim of the LIU 2015 program has been to foster social resilience against extremism. Participants at the seminar developed a training tool that contributes to counter extremism at grassroots level.
Watch this video to know more about LIU 2015:
Read more about LIU here: http://liuprogram.net/
URL: https://english.danmission.dk/blog/2015/12/18/young-leaders-working-to-combat-extremism/